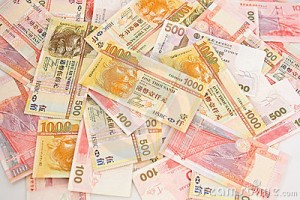 This is a vexed question for many visa applicants and their employers but there is a simple rule of thumb that needs to be adhered to.
The Hong Kong Immigration Department expect that a foreigner seeking employment visa permissions to work in Hong Kong will perform, at a minimum, supervisory duties under his or her employment contract.
This essentially calls for an employment that is valued, as a minimum, at HKD200,000 p.a., depending on the nature of the work.
However, it is simplistic to believe that you take HKD200,000 and divide it by 12 in order to achieve a monthly salary amount that is acceptable to the HKID (namely HKD16,670 per month).
No, the HKD200,000 annually can amount to the total value of the employment each year.
Therefore it is acceptable to state in the employment agreement the total value of the emolument received by the employee each year and then break it down into its constituent components.
For example:
Salary:                                             XXXXX
Employer MPF Contribution:            XXXXX
Guaranteed Bonus                          XXXXX
Medical Benefits:                             XXXXX
Travel Allowance:                            XXXXX
Meal Allowance:                              XXXXX
Etc:
Total:                                              200,000
This approach provides you with flexibility where the monthly cash salary is on the lower end of the scale but where the true cost of the employment does reach the threshold for visa approval.
Whilst HKD200,000 is not definitive in each and every case (we've seen approvals down at HKD186,000 in actual fact) it is certainly fair to say that the higher the value of the employment, the more likely the HKID will look more favourably on the application.
However, it is always preferable to avoid bumping against the bottom of this HKD200,000 sum as you're not doing your application any favours by trying to eke out the bare minimum that you can pay your foreign national staff, expecting  the HKID to play ball!
More Stuff to Help You Along