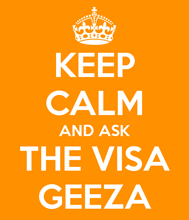 It can be an administrative nightmare when you find yourself in such a state of limbo. However, if you have no need to leave Hong Kong pending the outcome of your change of sponsorship application, ImmD have a very practical solution – assuming you submit your application to change employers BEFORE your current limit of stay expires….
QUESTION
"First may I say thanks for this resource online.
I am close to the end of a one year Hong Kong employment visa (07-06-12).
I left my old company as a financial adviser 3 months ago and now have a new job offer for 22-06-12 as a property consultant.
So I am changing jobs AND applying for an extension at the same time I believe?
At least that's what my new company has told me.
I have a background in mortgages in Singapore so financial advice and estate agency are in the ballpark of my skill-set.
I just need to know which mistakes not to make.
Any help is gratefully received."
More Stuff You May Find Interesting or Useful
| | |
| --- | --- |
| | |
| PODCAST ANSWER | |
Podcast: Play in new window