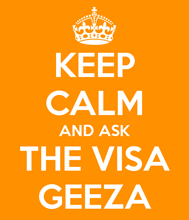 You'd be amazed at the number of queries we get on our website for same sex partner visas and I am grateful to the person who asked me this question as it allows me to clear up any application process confusion.
QUESTION
I am commencing a 2 year secondment in HK with my company in January 2013. My same sex partner won't be able to join me until April or May 2013, due to his work. He will be arriving on a standard 90 day visitor visa.
I've read all of the info on your site and I am so grateful for it – it is certainly much more useful than my company's in-house immigration / visa specialists!
I have a couple of questions. There seems to be an initial application process for a same sex visa. This involves all of the paperwork, and proving a genuine cohabiting relationship prior to coming to HK. All good so far. But do you need to do this application before submitting an application for a visa extension? Or is it all one and the same? If you could clarify that would be great.
Also, I'm wondering whether it's better to do this before my partner arrives in HK, or if we should wait until he arrives? There seems to be 2 different forms, depending on whether my partner is in HK or elsewhere. Any advice you can provide would be great.
Thanks so much for your advice (I can't believe it's free, but I am so so grateful!)
More Stuff to May Find Useful or Interesting
| | |
| --- | --- |
| | |
| PODCAST ANSWER | |
Podcast: Play in new window