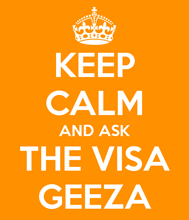 Whist, unfortunately, same sex partners cannot (at this moment in time at least) qualify for dependant visas. The question is still begged as to how formal marriage or civil partnerships between such couples impacts on the Hong Kong Visa process.
QUESTION
Hi Geeza,
Here is my question.
I work for an Australian organisation in Portugal, but am thinking of moving to Hong Kong to work for our counterpart there.
My same sex partner is Portuguese. We are not married, but we will get married in Lisbon before we move to Hong Kong.
So, my question is: will he get a visa? If so, what type of visa will he get?  
Thanks
More Stuff You May Find Useful Or Interesting
| | |
| --- | --- |
| | |
| PODCAST ANSWER | |
Podcast: Play in new window